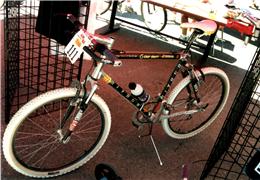 Here you look at H-Ball's modified Elev10k at the Mammoth 1991 Kamikaze event. The bike uses Rock Shox for seatstays.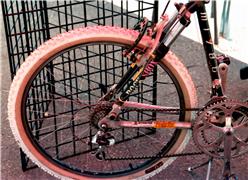 The setup is pretty similar to that of the 1st generation Manitou FS bike, but with major difference it's now using Rock Shox instead of -of course- Manitou.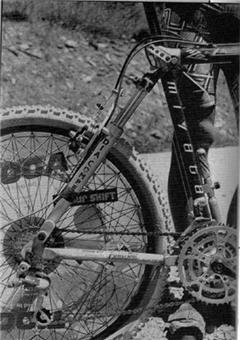 Click pic and find out what MBA wrote about the Rock Shox seatstay concept.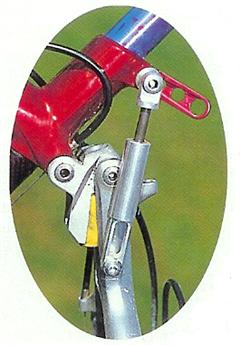 Greg's own SoftTail design using an elastomer and an oil cartridge.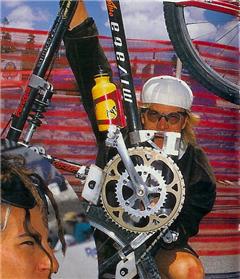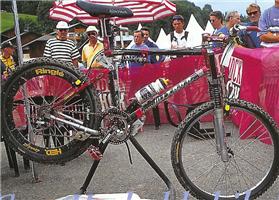 According to the German BIKE magazine Greg had a friend with 14 cars and impressive tools and after they'd drunk a few beers they ended up with the bikes pictured above and left.
Greg used chainstays the sturdy BB area from a 1st gen hardtail for the swingarm modification; that's why those bikes are probably among very few with two BB's...